Welcoming Mark Jordan to Our Team!
Our Team is pleased to welcome and introduce to you our newest member, Mark Jordan, who was appointed to be E-Tech Components' National Sales Manager.
E-Tech Components UK Ltd are leading distributor of High Quality Cable Accessories from the major manufacturers in the UK and worldwide. The company was acquired by Lagercrantz last year, and has ambitious plans of growing, evolving and expanding in the market. As part of this expansion, another member have been added to our family:
Mark joined E-Tech at the end of July 2018 and we are convinced that he will add another layer of success to our quality efforts and will become a vital part of our team. He started his career as a sales engineer and have progressed to a regional manager covering Europe, Ireland, Middle East and the UK. 
He has been working in sales for over 24 years selling into a huge range and variety of trades, including Commercial, Industrial, Oil & Gas, and Domestic markets. His professional experience includes working with many consultants and specifiers, creating brand awareness and helping solve problems with a wide range of innovative products and design solutions, while saving customers time and money.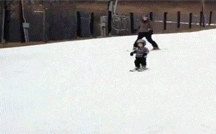 (Interviewer): –Tell me an interesting fact about you.
(Mark): -I've tried most things, but I have never been skiing. 
In E-Tech, INNOVATION is one of our core values and therefore our strategy includes giving opportunities to the best and brightest talents within the market. That is how we plan to meet our growth and expansion plans.
In the near future we plan to hire more bright people to help us achieve our goals. If you think you've got what it takes and want to be part of our team contact us!