REPL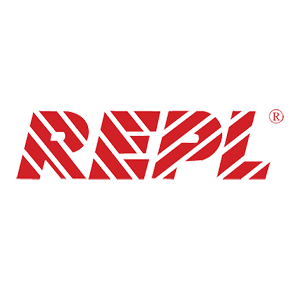 The REPL Group is a leading global manufacturer of high-quality Cable Accessories, including Heatshrink, Coldshrink, and Premoulded Products. Established in 1976, REPL serves the Power and Telecom industries in the UK and worldwide, specialising in cable accessory solutions adhering to the highest international standards. Their vast portfolio includes SMART Accessories, Tubing, Tapes, Moulded Components, and Wrap-around Sleeves. E-Tech can offer worldwide delivery of REPL's catalogue products and solutions from our UK premises.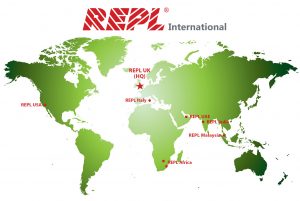 Globally, they have several sales and manufacturing operations: the UK (company HQ), UAE, India, Italy, Spain, Germany, Malaysia, South Africa, USA, China and Saudi Arabia.
REPL Group's Research & Developemt
REPL's commitment to innovation is evident through their continuous research and development efforts. Resul of these is a constant stream of new products. Stringent testing is a priority, with an extensive catalogue of lab test reports from respected independent labs such as KEMA, Karlsruhe, VEIKI, and CPRI, complying with Cenelec, IEE, and IEC standards.
In addition to product excellence, they offer comprehensive training courses globally, led by experienced trainers. These courses empower cable jointers and engineers to effectively install and utilize REPL products, ensuring optimal performance.
REPL Product Categories