SACS Tool- SWA Cable Stripper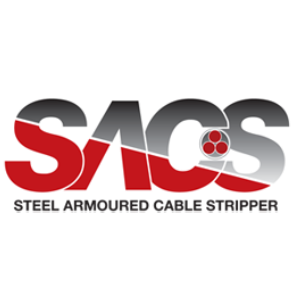 SACS Tool- SWA Cable Stripper is a revolutionary new tool that strips Steel
Wire Armoured Cable up to 50% quicker than conventional stripping methods. E-Tech are a specialist UK SACS tool distributor and supplier.
Watch video below for a detailed Applications Description and Demonstration of the 5-step process of stripping SWA Cable:
SACS® Tool – Steel Wire Armoured (SWA) Cable Stripping Tool was invented by Martin Barrett, an electrician with 30 years' experience who understands the problems associated with "glanding off" an SWA cable using hacksaw and utility knife..
E-Tech are proud to be the distributor for the Sacs Tool, a major step in improving Safety and Efficiency in the workplace. sacs tool supplier uk
SACS Tool- SWA Cable Stripper Product Categories