Lagercrantz Group AB
Lagercrantz is a technology group that offers world-leading, value-creating technology, using either proprietary products or products from leading suppliers. The group consists of nearly 70 companies, each with a niche focus on a specific sub-market – a niche. High value-creation is common to all subsidiaries, including a high degree of customisation, support, service and other services. Lagercrantz divisions (Electrify, Control<)/span>
Lagercrantz technology Group  is active in nine countries in Europe, India, China and the US. The Group has more than 2,300 employees and revenue of approx. SEK 6 billion. The Company shares' listing on Nasdaq Stockholm started in 2001.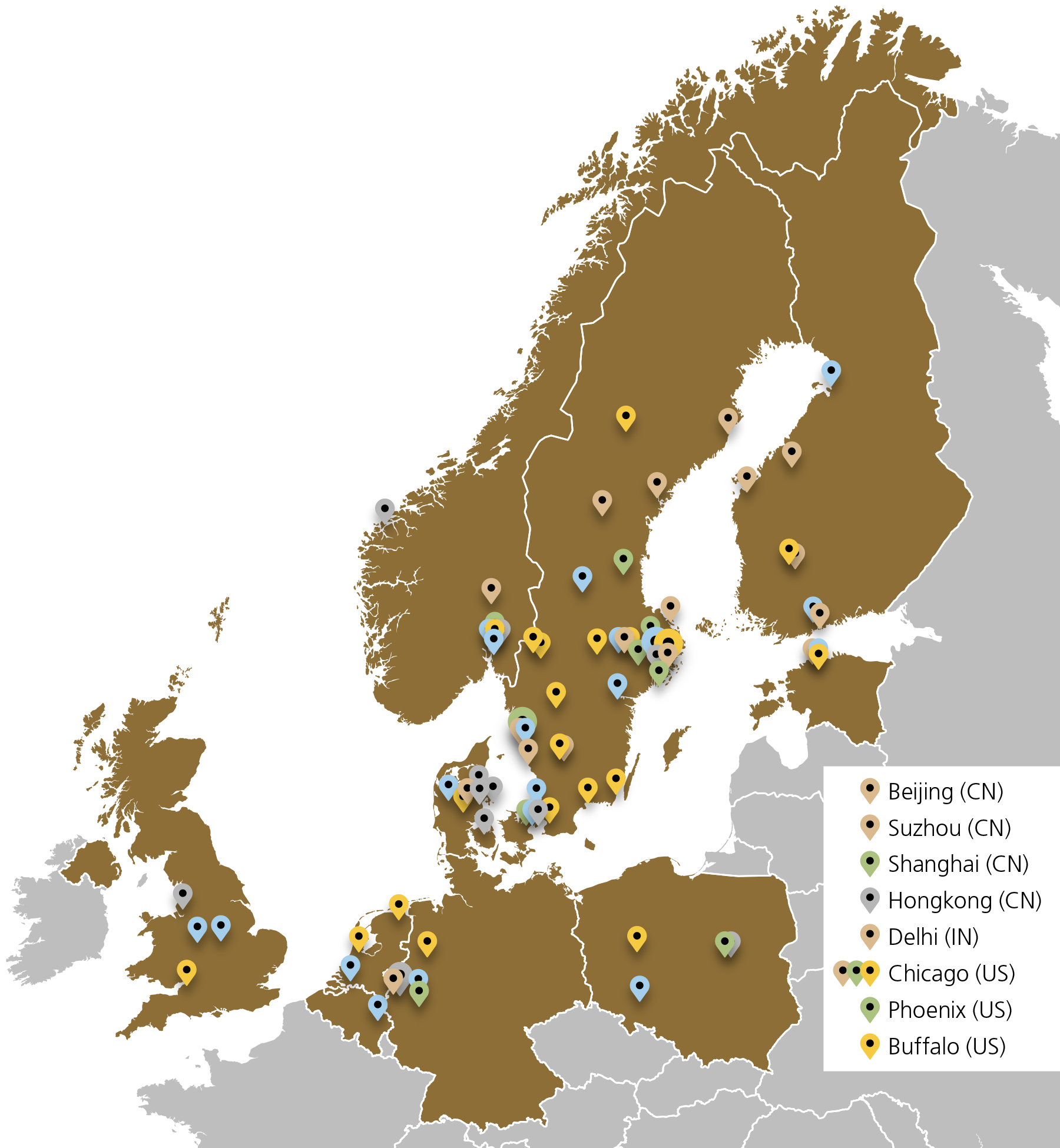 The business is organised in five divisions:
Electrify products and solutions that meet the need for an increasingly electrified and connected society.
Control offers products and solutions in control and measure technology.
TecSec offers different types of products and solutions in  security and surveillance, examples of solutions are alarms, sprinklers and fire protection.
Niche Products offers proprietary products and solutions in selected technology niches, such as pumps for foodstuffs, sharpening systems and special doors.
International offers innovative products and technologies in areas such as automation, railway infrastructure and the expansion of renewable energy with a geographical spread, primarily in Northern Europe.
Lagercrantz Group 's operations/ divisions (Electrify, Control, TecSec, Niche, International) are conducted in a decentralised manner. Additionally, each subsidiary's follow-up is based on clear objectives. This decentralisation allows for a high degree of independence, with freedom and accountability for each subsidiary's management, and business decisions made close to the customers and markets.
The businesses share a highly qualified technical sales process, selling only to other companies – "business-to-business" (B2B). Each subsidiary strives to develop a leading position in a limited market, product or customer niche.