Lagercrantz Group AB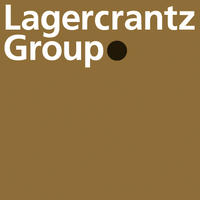 Lagercrantz is a technology group that offers world-leading, value-creating technology, using either proprietary products or products from leading suppliers. E-Tech Components (UK) Ltd are a member of the Lagercrantz Group AB.
The group consists of about 50 companies, each with a niche focus on a specific sub-market (niche). High value-creation is common to all subsidiaries, including a high degree of customisation, support, service and more.
Lagercrantz is active in Europe, China and the US. The Group has more than 1,300 employees and revenue of approximately SEK 3,4 billion. Company's shares are listed on Nasdaq Stockholm since 2001. Business is organised in four divisions:
Electronics

offers special products in embedded electronics, display units, lighting control and IoT.

Mechatronics offers electrical connection systems, electrical installation materials, customised cabling, fittings and emergency lighting as well as other mechanical and elctro-mechanical products.
Communications offers products, systems, services and support in network access technology, control technology and digital transmission technology.
Niche Products, offers products in manufacturing and dispensing of foodstuffs, material handling, furniture and fittings for workplaces, shops or warehouses, special plastic doors, snow clearance and cleaning of airport runways and galvanized steel wire for roadways, masts and agriculture.

Lagercrantz Group 's operations are conducted in decentralised manner, allowing a high degree of independence, with freedom and accountability for each subsidiary's management, and business decisions made close to the customers and markets. The businesses share a highly qualified technical sales process, selling only to other companies ("business-to-business", B2B). Each subsidiary strives to develop a leading position in a limited market, product or customer niche.
| | | | |
| --- | --- | --- | --- |
| ELECTRONICS | MECHATRONICS | COMMUNICATIONS | NICHE PRODUCTS |
| | | | |