New High Precision L1-L2-L5 GNSS Antennas by 2J Antennas
2J Antennas are bringing the Most Advanced High Precision GNSS Technology to the Global Navigational Platform

High Precision GPS/ GNSS/ BeiDou/ Galileo/ IRNSS/ SBAS/ L1L2/ L1L5 External Active Screw and Magnetic Mount Antennas & Internal Passive Ceramic Antennas. Cable types, lengths and connector types as per customer requirements. Specific Housing color or logo printing upon request. (High Precision Internal / External L1L2 Antenna / L1L5 / RTK GNSS Antennas)

View 2J Antennas Catalogue Here 
EXTERNAL ANTENNAS FEATURES

Screw or Magnetic Mount Antennas

Active GNSS Antennas

Low Profile

High Gain 28 dB

Pre-Filter GNSS Antennas

Ground Plane Independent

Customizable Cables and Connectors

Waterproof – IP67 and IP69 Ingress Rating

INTERNAL ANTENNAS FEATURES

Thru-Hole Mount Antennas

Single Feed Technology

25 mm or 36 mm Stacked Patches

High Performance

Ceramic Passive Antennas

Ground Plane Dependent
The New Generation of High Precision GNSS Antennas
2J Antennas Launches a New range of High Precision GPS/ GNSS/ BeiDou/ Galileo/ IRNSS/ SBAS/ L1L2/ L1L5 antenna solutions, from small Internal (Embedded) Thru-Hole Mount Passive Ceramic Antennas to Low Profile, High Gain, Pre-Filtered Active External, Screw or Magnetic Mount Antennas
Designed with Superior Accuracy and reliability for the New Generation GPS applications
Our High Precision, low profile Active External Antennas or Passive Internal Ceramic Antennas features superior precision, greater bandwidth, and an advanced signal design catering to GPS, GLONASS, BeiDou, Galileo, IRNSS and SBAS navigational technologies. They are designed for demanding GPS applications that require centimeter-level accuracy by combining Precise Point Positioning (PPP) of L1 and L2 or by combining L1 and L5 bands with Real-Time Kinematic (RTK) satellite navigation (RTK Antenna).
The L5 band is the most advanced GNSS signal on the market and brings military-grade GPS accuracy to users worldwide. The Satellite-based Augmentation System (SBAS) delivers correction data such as satellite position errors, clock/timing errors, and estimations of degradation parameters making it ideal for civil aviation safety-critical applications.
While operating at high efficiency within 1176 MHz (L5), 1227 MHz (L2) and 1561-1606 (L1) MHz frequencies, Antennas come with low-power requirements.
External active antennas are ideal for external environments where longer remote cable runs are required. Used for both receiving and transmitting applications, these antennas are the first choice for land and hydrographic survey applications because they use real-time error corrections while simultaneously maintaining centimeter precise position data throughput when passing through solid objects or high coverage landscapes.
Installation / Environmental
The stacked patches design and small form factor allow for easy off-the-shelf internal integration via thru-hole mount and additional high-quality double-sided adhesive. Both patches are constructed with high quality ceramic material offering durability in temperatures ranging between -40C to +85C.
The External Antennas are enclosed in a waterproof and dust resistant UV-stable housing protecting the antenna in the most extreme environmental conditions. Antennas compliant with complete IP67 and IP69 ingress ratings, that provide maximum protection against dust and water and allow high pressure and steam cleaning. The ground plane independent design allows these external antennas to be installed securely on a wide range of surfaces without restrictions. Our External Antennas are fully customizable by offering additional connector types, cable lengths and cable types.
Typical Applications
– Navigation
– Aviation Safety
– Unmanned Aerial Vehicle Navigation
– Civil Aviation boosting the receiver signal
– Safety Critical Systems & Transportation
– Autonomous Vehicles
– Agriculture
– Land Survey
– Hydrographic Survey
Compatibility Standards
-GPS(L1C), GLONASS(L1OF), BeiDou(B1), QZSS(L1C), Galileo(E1), SBAS (L1)
-GPS(L2C), QZSS(L2C)
-GPS(L5), BeiDou(B2a) , QZSS(L5), Galileo(E5a)
2J Antennas is a worldwide supplier of antenna solutions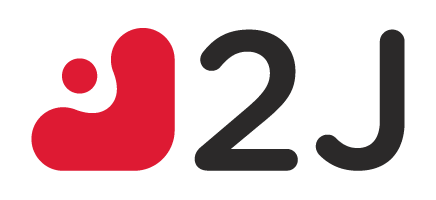 A comprehensive range of antenna solutions are available. These solutions range from small surface mount antennas to flexible internal antennas, single and combination external antennas.
2J Antennas is a global supplier of high-performance antenna solutions offering products and services catering to the Medical, Automotive, Marine, Telematic, Telecommunication, Automation, Critical Communication, Geolocation, Machine to Machine (M2M) and Internet of Things (IoT) markets. Their large selection of antennas includes 5G, 4G LTE, 3G, Cellular, 2.4 GHz, 5.0 GHz, 2.4/5.0 GHz, WiFi, Bluetooth-BT, GPS, GNSS, 433 MHz, 868 MHz, 915 MHz, ISM and Iridium compatible solutions as well as custom products, cables, connectors, and development kits.
With a reputation for engineering excellence and self-sufficiency, 2J HQ has been located in Slovakia since 2002 with additional facilities in the USA, and in the UK offering optimal customer service and worldwide distribution. All our products are manufactured under RoHS directive, REACH compliant, CE and IATF 16949:2016 to ensure product durability.
View 2J Antennas Catalogue Here 
Common Frequencies / Standards of Manufactured Antennas:
5G/CBRS
4G LTE/3G/2G
LTE CAT-X/CAT-M/NB-IoT
3G/2G Cellular
915 MHz ISM (LoRa, Sigfox)
IRIDIUM
DVB-T, DAB, FM
380-470 MHz/TETRA
GPS/GLONASS/BeiDou
2.4-5.0 GHz ISM WIFI
433 MHz ISM (LoRa)
868 MHz ISM (LoRa, Sigfox)
 FREE Technical Advisory Service
E-Tech Components UK Ltd maintains a free technical advisory service.
Contact us for enquiries concerning this and all other products: +44 (0) 1744 762 929