D-Line Retro Clips – Safe-D Fire Rated Trunking Fixings
Product overview
D-Line Retro Clips – Safe-D Fire Rated Trunking Fixings (SD-RETRO1, SD-RETRO2) are fire performance fixings, shaped to fit outside of existing non-metallic size 1 and size 2 trunking installations.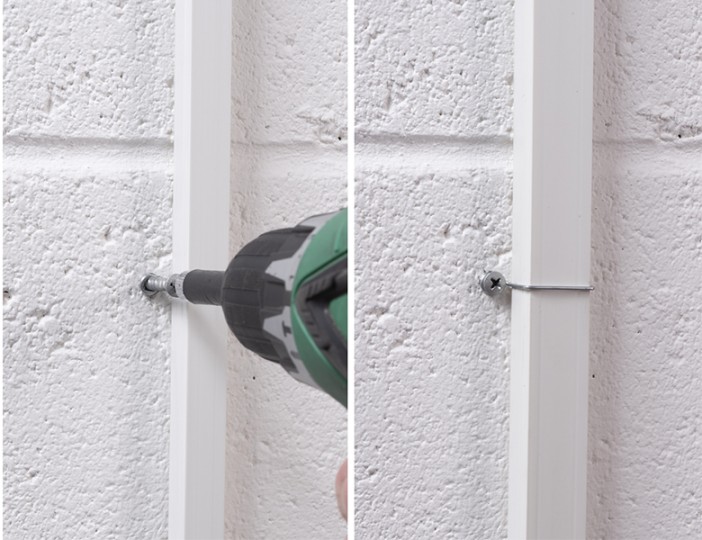 They provide an easy-fit solution for installations that do not have internal fire-rated supports.
Users simply position the Retro Clip over the external faces of the trunking, then screw-fix through the 5mm eyelet to secure the clip in place; providing a practical and secure solution.
Retro Clips have been tested to confirm that in event of fire, after trunking has disintegrated in excessive heat, the surviving cables will be held secure. (For additional information on Testing, please consult PDF file below)
| | | | |
| --- | --- | --- | --- |
| Part No | Length | Width | Height |
| SD-RETRO1 (for size 1 trunkings) | 30 mm | 18 mm | 16 mm |
| SD-RETRO2 (for size 2 trunkings) | 40 mm | 27 mm | 17 mm |
D-Line Retro Clips Features
Size 1 for 16 x 16 mm, & Size 2 for 25 x 16 mm trunkings
Will not drop to cause potentially fatal cable entanglements
Simply fit 1 x screw via 5 mm eyelet
Labour saving – 1 fixing only
D-Line Retro Clips – Safe-D Fire Rated Trunking Fixings have >1200°C melting point
d line SD-RETRO1
FREE Technical Advisory Service
E-Tech Components UK Ltd maintains a free technical advisory service.
Contact us for enquiries concerning this and all other products: +44 (0) 1744 762 929
| | | | | |
| --- | --- | --- | --- | --- |
| Part No |  Description | Length | Width | Height |
| SD-RETRO1 | Fire Rated Fixing for Size 1 trunkings | 30 mm | 18 mm | 16 mm |
| SD-RETRO2 | Fire Rated Fixing for Size 2 trunkings | 40 mm | 27 mm | 17 mm |
Find out more about our products or becoming a supplier