Product overview
Dutchclamp Dutchhook is a mounting/ hanging hook designed to hang hoses, wires or cables in a very simple way, to create a safer work floor and thus reduce the number of industrial accidents.
These safety mounting/ hanging hooks are made of fiberglass reinforced polyester and therefore do not conduct electricity or heat and are resistant to oils, greases, salts, acids, heat and cold.
Because of the unique diamond structure, this safety hook is one of the strongest available of its kind. The Dutchhook safety hooks have been tested by the MME-group test laboratory.
The hook is used worldwide in various market segments such as the marine/ offshore, petrochemical industry, shipbuilding, non-residential construction, etc.
On request, the Dutchclamp Dutchhook safety hook can be supplied in various colors and even in a luminous version for extra safety.
*Technical Data subject to change without notice.
FREE Technical Advisory Service
E-Tech Components UK Ltd maintains a free technical advisory service.
Contact us for enquiries concerning this and all other products: +44 (0) 1744 762 929
Type
10"
13"
Cable opening

70 mm

91 mm

Maximum load

220kg
360kg

Weight

145 grams

315 grams

Working temperature

from -20°C (-4°F) up to 200°C (392°F)

Material

Glass reinforced polyester
*Performance Data subject to change without notice.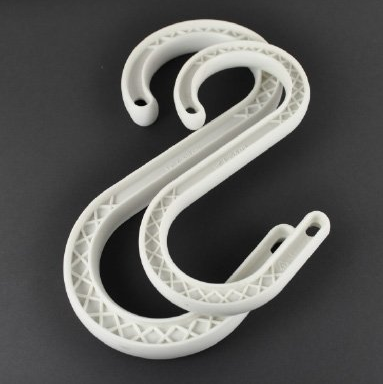 Find out more about our products or becoming a supplier