Nexans 12-36 MONOi Indoor MV Heat-Shrink Terminations
Product overview
Nexans 12-36 MONOi Indoor MV Heat-Shrink Terminations
Nexans 12-36 MONOi Indoor MV Heat-Shrink Terminations are medium voltage heat-shrinkable indoor terminations for single core polymeric cables with Copper Wire or Tape Screen. Up to 19/33 (36) kV.
Part Numbers:
3x12MONOi 1.95 / 1.240/ 1.400/ 1.630,
3x24MONOi 1.95 / 1.240/ 1.400/ 1.630,
3x36MONOi 1.95 / 1.240/ 1.400/ 1.630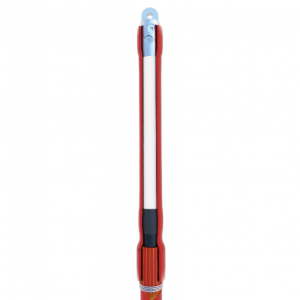 Nexans 12-36 MONOi Applications
The "MONOi" terminations are a single component solution, for single core polymeric cables.
Technical Characteristics & Design
The "MONOi" indoor terminations are designed for max system voltages of 36 kv, for compact switchgears as well as for installations where space is limited.
Easy, quick to install, reducing installation time and errors. The kit consists of a stress control mastic strip, a co extruded dual wall tube and red anti-tracking sealing mastic.
Add on kit for armored cables are available separately. Each MONOi termination kit contains material to allow for 3 phase installation.
The following list enables the selection of Nexans MONOi heat shrink terminations for 11/12kV, 24kV and 33kV voltage cables:
MAX VOLTAGE 11/12 kV
3x12MONOi1.95 : Cable Range=25÷95 mm2 | Core Length=260 mm
3x12MONOi1.240 : Cable Range=70÷240 mm2 | Core Length=260 mm
3x12MONOi1.400 : Cable Range=185÷400 mm2 | Core Length=280 mm
3x12MONOi1.630 : Cable Range=400÷630 mm2 | Core Length=310 mm
MAX VOLTAGE 24 kV
3x24MONOi1.95 : Cable Range=25÷95 mm2 | Core Length=320 mm
3x24MONOi1.240 : Cable Range=70÷240 mm2 | Core Length=320 mm
3x24MONOi1.400 : Cable Range=185÷400 mm2 | Core Length=340 mm
3x24MONOi1.630 : Cable Range=400÷630 mm2 | Core Length=370 mm
MAX VOLTAGE 36 kV
3x36MONOi1.95 : Cable Range=25÷95 mm2 | Core Length=420 mm
3x36MONOi1.240 : Cable Range=70÷240 mm2 | Core Length=420 mm
3x36MONOi1.400 : Cable Range=185÷400 mm2 | Core Length=440 mm
3x36MONOi1.630 : Cable Range=400÷630 mm2 | Core Length=460 mm
Additional Technical Data of Nexans 12-36 MONOi Indoor MV Heat-Shrink Terminations (3x12MONOi, 3x24MONOi, 3x36MONOi) can be found on the table below. For more information, please advise PDF File. Nexans 17JTS1 W
FREE Technical Advisory Service
E-Tech Components UK Ltd maintains a free technical advisory service.
Contact us for enquiries concerning this and all other products: +44 (0) 1744 762 929
| | | | |
| --- | --- | --- | --- |
| Type | Max Voltage | Section Range | Length |
| 3x12MONOi 1.95 | 12 kV | 25÷95 mm2 | 260 mm |
| 3x12MONOi 1.240 | 12 kV | 70÷240 mm2 | 260 mm |
| 3x12MONOi 1.400 | 12 kV | 185÷400 mm2 | 280 mm |
| 3x12MONOi 1.630 | 12 kV | 400÷630 mm2 | 310 mm |
| 3x24MONOi 1.95 | 24 kV | 25÷95 mm2 | 320 mm |
| 3x24MONOi 1.240 | 24 kV | 70÷240 mm2 | 320 mm |
| 3x24MONOi 1.400 | 24 kV | 185÷400 mm2 | 340 mm |
| 3x24MONOi 1.630 | 24 kV | 400÷630 mm2 | 370 mm |
| 3x36MONOi 1.95 | 36 kV | 25÷95 mm2 | 420 mm |
| 3x36MONOi 1.240 | 36 kV | 70÷240 mm2 | 420 mm |
| 3x36MONOi 1.400 | 36 kV | 185÷400 mm2 | 440 mm |
| 3x36MONOi 1.630 | 36 kV | 400÷630 mm2 | 460 mm |
Find out more about our products or becoming a supplier