Nexans Euromold 180A-24P-O In-Air Bushing
Product overview
Nexans Euromold 180A-24P-O In-Air Bushing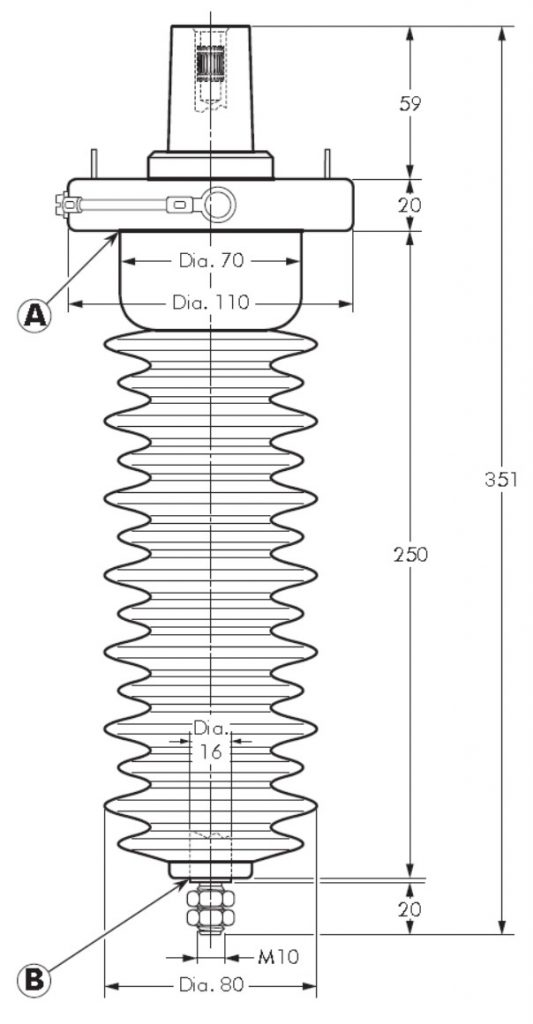 Nexans Euromold 180A-24P-O In-Air Bushings for use in equipment insulated with air, typically for dry type transformers, motors, switchgear, capacitors that are specified to terminate and connect medium/high voltage cables in the following voltage classes:
6/10 (12kV)
6.35/11 (12kV)
8.7/15 (17.5kV)
12/20 (24kV)
12.7/22 (24kV)
Technical Characteristics
Each bushing is tested for AC withstand and partial discharge prior to leaving the factory.
The plug-in type equipment bushings are moulded epoxy insulated parts and meet the requirements of CENELEC EN 50180, IEC 60071 and IEC 60137.
Specification & Design
To order the equipment bushing, specify the type. The bushings are supplied with an earth jumper. T include the ring clamp, add:
/B, if per British Standards
/D, if per German Standards
/F, if per French Standards, e.g. 180A-24P-O/F
Euromold Equipment
Bushing Type
Voltage
Um
Current
Ir
180A-24P-O
12 or 24 kV
250 Amps
Nexans Euromold 180A-24P-O Fixings for Bushings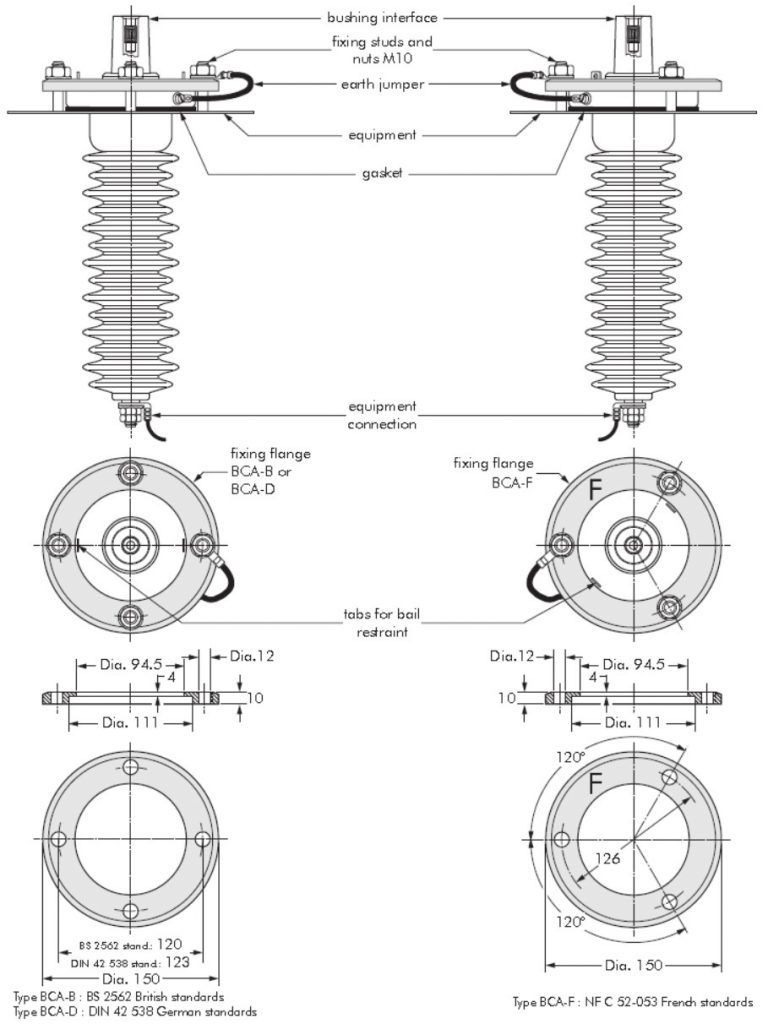 For Ordering Instructions and Part Number Selection Table of Nexans Euromold 180A-24P-O In-Air Bushings, please refer to the Technical Data Table Below. For additional General and Technical Information, download PDF File.
FREE Technical Advisory Service
E-Tech Components UK Ltd maintains a free technical advisory service.
Contact us for enquiries concerning this and all other products: +44 (0) 1744 762 929
ORDERING INSTRUCTIONS
To order the equipment bushing, specify the type. The bushings are supplied with an earth jumper. T include the ring clamp, add:
/B, if per British Standards

/D, if per German Standards

/F, if per French Standards, e.g. 180A-24P-O/F
EQUIPMENT BUSHING TYPE
VOLTAGE
Um
CURRENT
Ir
CREEPAGE DISTANCE A-B

180A-24P-O

12 or 24 kV

250 Amps

630 mm
Find out more about our products or becoming a supplier