Snake Tray 653 Series – Aluminium Cable Tray
Product overview
Snake Tray 653 Series – Aluminium Cable Tray (Straight Section, Fittings & Reducers) are a light weight for easier installation while offering a high loading capacity to manage large cable runs. Components are easy to attach with our quick connection system. Snake Tray is pleased to offer these solutions to accommodate our customer's needs for larger cable trays. The full range of aluminum cable trays is manufactured in Snake Tray's factory and stand ready to deliver to your next project.
Popular Components: Snake Tray Straight Sections, Fittings & Reducers.

Snake Tray is the world's only hand-bendable cable tray that requires no labor-intensive cutting and clipping in order to construct fast cable tray bends. Installs overhead, on walls and under access floors.
Its hand bendable design combined with Snake Tray's built-in mounting hardware gives Snake Tray the installation cost saving advantage over any other cable tray system in today's market. Installers are able to create turns in 10 seconds versus 20 minutes with wire mesh cable tray!
Features & Benefits
Light weight aluminum
High loading capacity to handle large cable runs
Easy connection system
Made in the USA
---
Snake Tray 653 Series – Aluminium Cable Tray
Snake Tray – Straight Section
Choose the fittings you need: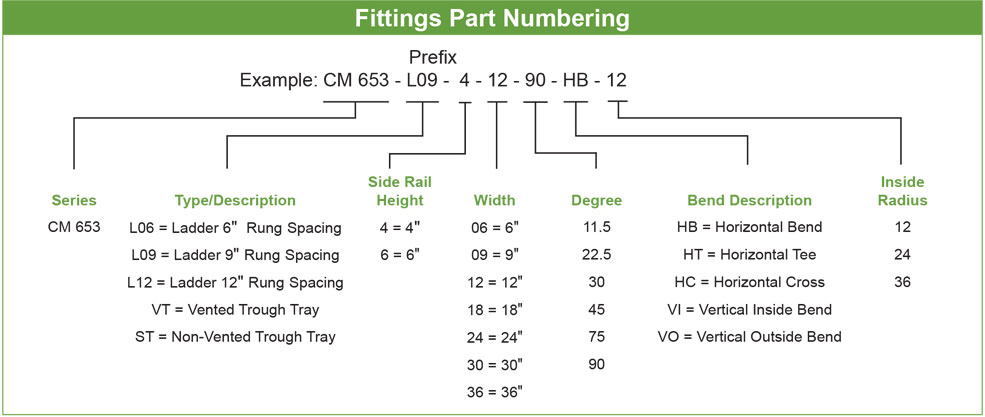 Reducers
Choose the horizontal reducers you need:
FREE Technical Advisory Service
E-Tech Components UK Ltd maintains a free technical advisory service.
Contact us for enquiries concerning this and all other products: +44 (0) 1744 762 929
Find out more about our products or becoming a supplier