ITW Construction Products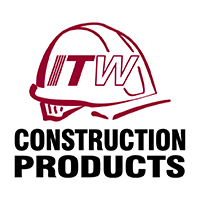 Since it was founded, ITW (Illinois Tool Works) has become one of the world's leading diversified manufacturers of specialised industrial equipment, consumables, and related service businesses. ITW Construction Products is one of seven major divisions of the ITW family, 

innovating, designing and manufacturing advanced industrial technology. They are a leading manufacturer of Fixing, Fastening & Drilling Systems for wood, steel and concrete applications. E-Tech are a specialised distributor for ITW Construction Products and Solutions in the UK.
This segment is a branded supplier of innovative engineered fastening systems and related consumables and software. With six brands, namely Alpine, Gang-Nail, Cullen, Paslode, SPIT and Bravoll, all at the forefront of technology and enterprise for their respective markets, Illinois Tool Works Construction Products are committed to providing advanced trade solutions for professional users.


ITW Construction Products and Solutions are uniquely specified for a variety of materials, including wood, concrete, steel, and engineered lumber. Serving the residential, commercial, and renovation markets, Illinois Tool Works' businesses and brands hold positions in niche markets, where technology can address customers' unique needs like higher global standards for safety and energy efficiency as well as the growth of off-site construction projects. With presence in a variety of end-use applications and markets, they are focused on value-added opportunities around the globe. ITW UK Solutions
| | |
| --- | --- |
| ITW – Mechanical & Electrical Catalogue | |