BICON
BICON / BICC is a registered trademark of The Prysmian Group. E-Tech Components UK Ltd are a specialist distributor of all BICON Electrical Cable Accessories (Cable Cleats, Glands, etc) and Cable Components and all Bicon Catalogue items. It is this vast product knowledge and passion for the BICON products that allows us to provide unrivalled product support worldwide.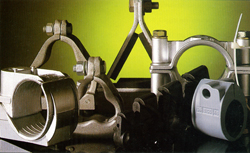 We have a dedicated BICON Components technical sales support team, with over 100+ years of combined technical and commercial experience of the BICON cable components. This experience comes from some of our BICON  technical sales support team, working in the design and manufacturing of some of the products at the old BICC Components Factory at Prescot in the UK, working in the technical support team at the BICC Components Factory, and also the sales and customer service department at the old BICC Components Factory in Prescot.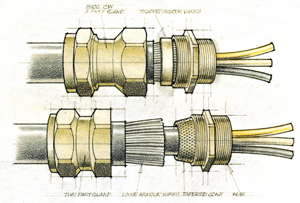 BICC Components was once Britain's Leading manufacturer of products for electrical installation work. BICC Components had a comprehensive range available for Industrial and Hazardous Area, or power supply applications worldwide. The product range included the Components Cable Glands, Components Cable Cleats, Components Compression Tooling, Components Cable Terminals, Components Cable Fixings, BICC Components Cable Joints, BICC Components Earthing Equipment amongst some of its product range. BICC Components created their very own brand name "BICCON", this brand name was born out of BICC's vast range of Cable Connections, and BICC Connect, and the BICCON brand was started.
BICC – CONNECT = BICCON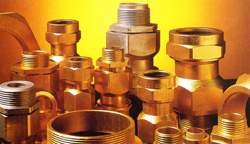 The brand name BICCON was fast becoming established and associated with high quality and reliability, all the qualities that you relate with British Engineering and British manufacturing. BICC Components soon shortened this brand name to just "BICON" and the brand that we all know and love today was born. The BICON Cable Glands, Cable Cleats, Cable terminals and Compression Tooling offer high quality, reliable, British engineered and British Manufactured products. BICON went from strength to strength creating a Global presence and gaining approvals with all major companies and associations worldwide. E-Tech are a specialist distributor of Bicon Cable Cleats, Glands & catalogue items in the UK and abroad.
| | |
| --- | --- |
| BICON Cable Glands Catalogue | |
| | |
| --- | --- |
| BICON Cable Cleats Catalogue | |
| | |
| --- | --- |
| BICON Rail Products Catalogue | |
Prysmian Group Product Categories