WEICON TOOLS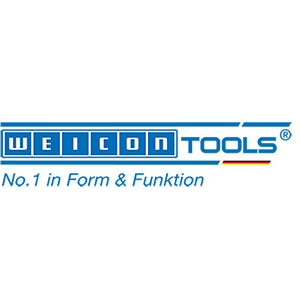 WEICON TOOLS develop, produce and distribute an extensive range of stripping tools. This includes cable knives, wire strippers, dismantling and multifunctional tools. E-Tech is a certified WEICON TOOLS distributor in the UK & abroad, offering all products and solutions from their catalogue.
Their tools have been developed for accurate, fast and safe stripping of all common cable types. They carry the GS seal of TÜV Nord and were developed under the aspects of work safety. The tools are specifically tailored to the needs of professional users, are found in both, crafts and industrial use, and are also suitable for domestic use.
WEICON

Since 1947, WEICON has been producing speciality products for the industry in Germany. WEICON products are available worldwide via their 9 international branches and representation by over 1,200 distribution partners in more than 120 countries.
Their wide range includes more than 400 products, from special adhesives and sealants, technical sprays and high-performance assembly pastes and greases for all areas of industry – from production over repair up to maintenance. Beside the chemical products, they develop and distribute high-quality stripping tools under the brand WEICON TOOLS. weicon distribut
ors uk
WEICON CATALOGUES
Cable Stripping – Cutting – Crimping Tools
WEICON TOOLS Product Categories