Cue Dee Chain Bracket: One Bracket, Endless Possibilities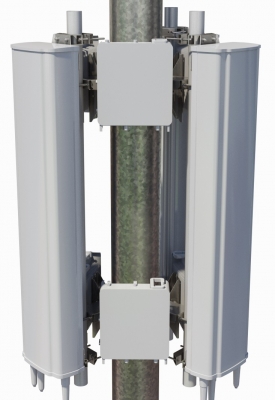 Cue Dee's Chain Bracket is a fastening system for installation of telecommunication or other type of equipment on monopoles or round poles, large poles, chimneys, etc. with a diameter over Ø110mm.
It offers endless possibilities, saves time and consists of a flexible and easy-to-install solution while simultaneously having a clever design.
Chain Bracket's hook-on functionality works with all types of accessories and equipment, and also allows the installation of lots of accessories in a small space; therefore the only limitation is your imagination.
Endless Possibilities with one Bracket
Cue Dee's Chain Bracket meets every need, temporary or permanent. It is easy to install for temporary installations and sudden needs, but its strength and quality also ensure the best conditions for sites needing long-term installations.
With Chain Bracket, you can build on narrower sites and benefit out of existing towers. The flexible Chain Bracket system can be attached to all round, conical and hexagonal poles or monopoles, regardless of diameter and material, and without impacting the mounting surface. It allows you to install different types of equipment and to add as many accessories as you wish.
It enables you to easily install:
Light fixtures, LED lights, floodlights and other lighting

Electrical cabinets, electrical installations and different types of electronic equipment

Advertising and road signs

Surveillance cameras

Anything you want to attach to round, conical and hexagonal poles.

Cue Dee's Chain Bracket: A Time Saver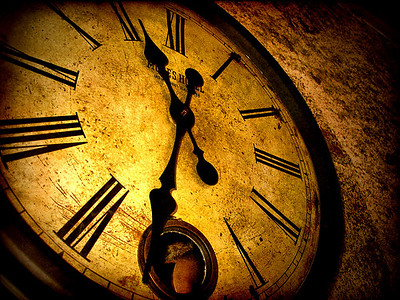 The smart, innovative and lightweight Chain Bracket reduces installation time by 50–70% and offers a low total cost of ownership thanks to its smart design and durable material.
No welding, no major adjustments, no measuring beforehand, no down time, no more custom fitting – Chain Bracket saves time at every step.  By using the Chain Bracket, you can shorten your down time, speed up installations and lower your costs.
You just take a Chain Bracket off the shelf, choose the right diameter and then mount it by attaching it to the pole. It is that easy.
Flexible, easy to custom ­fit & Clever Design
Growing cities require innovative solutions; space-efficient, fast and discrete installations. When needing high quality, functionality and a clever design, Cue Dee's Chain Bracket will exceed your expectations. The light-weight Chain Bracket is not just elegant, it is also strong, durable and easy to attach, regardless of where and what you need to install. With a modern and streamlined design, Chain Bracket allows narrow, clean and appealing installations.
One size fits all: With Cue Dee's Chain Bracket, you get every bracket you need in one product. Offers minimum down time and fast installations and is so flexible that it will fit regardless of pole's diameter.
Plug and play: With Chain Bracket's hook on-function, it attaches easily using bolts and nuts. It can be used to install all kinds of telecommunication accessories that your installation requires. Thanks to Chain Bracket's convenient and minimalist design, the accessories become part of a clean and appealing installation.
Space efficient: Chain Bracket enables installing lots of equipment in a small space close to the pole, producing profitable, space-efficient and discrete results.
Advantages with Aluminium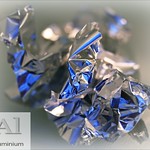 Aluminium is the third most common element: 8% of the earth crust consists of aluminium; it is extracted from bauxite, which is mined in open pit mines mainly around the equator.
Aluminium profiles, simple solution to almost every construction problem: Aluminium can be used instead of steel, copper, plastic or wood. The material is easy to form. The final products have low weight, high strength, high surface finish and with a high corrosion resistance. The tooling costs are reasonable, the technical limitations are few and the possibilities are almost endless.
Light weight: With a weight of 2.7 kg/dm3, aluminium weighs only a third of steel.
Recyclable: Today the recycling of aluminium is well developed and the remelting of aluminium requires only 5% of the energy consumption compared to primary production of aluminium. The recycling of aluminium can be done as many times as you need, without deteriorating the quality of the material. 50% of the aluminium used in our products comes from recycled aluminium. Our suppliers use both internal and external aluminium scrap to reuse in their own smelting plants.
Universal Accessories
Chain Bracket's hook-on functionality works with all types of accessories and equipment. Also, it allows the installation of lots of equipment in a small space; making Cue Dee a one-stop shop for smart solutions that simplify and facilitate purchasing, logistics and installations.
Each link offers a separate installation slot, and once on site you can easily add or remove links as needed to fit the diameter of the pole.
If you're looking for telecommunication solutions, you can attach accessories with the Chain Bracket such as:
Contact us about any questions, enquiries or personalised requests you may have!