Elpress Assortment Box RPL5548
Product overview
Elpress Assortment Box RPL5548 is a complete assortment box for electricians who like to keep things neat and tidy. A system solution for keeping high quality tools and end sleeves that are used daily.
The box is made of unbreakable plastic with polypropylene walls and polycarbonate lid.
Practical and securely designed to be stackable  with removable inserts, perfect for easy refilling of terminals.
Handle and closing device are fully integrated into the design, making it very easy to handle.
Table of Contents
In the box there are 1550 end sleeves 0.14-10 mm2, Elpress Crimp Tool PEB0110T and Elpress Cutting Tool CT10 (Up to Ø 10*mm).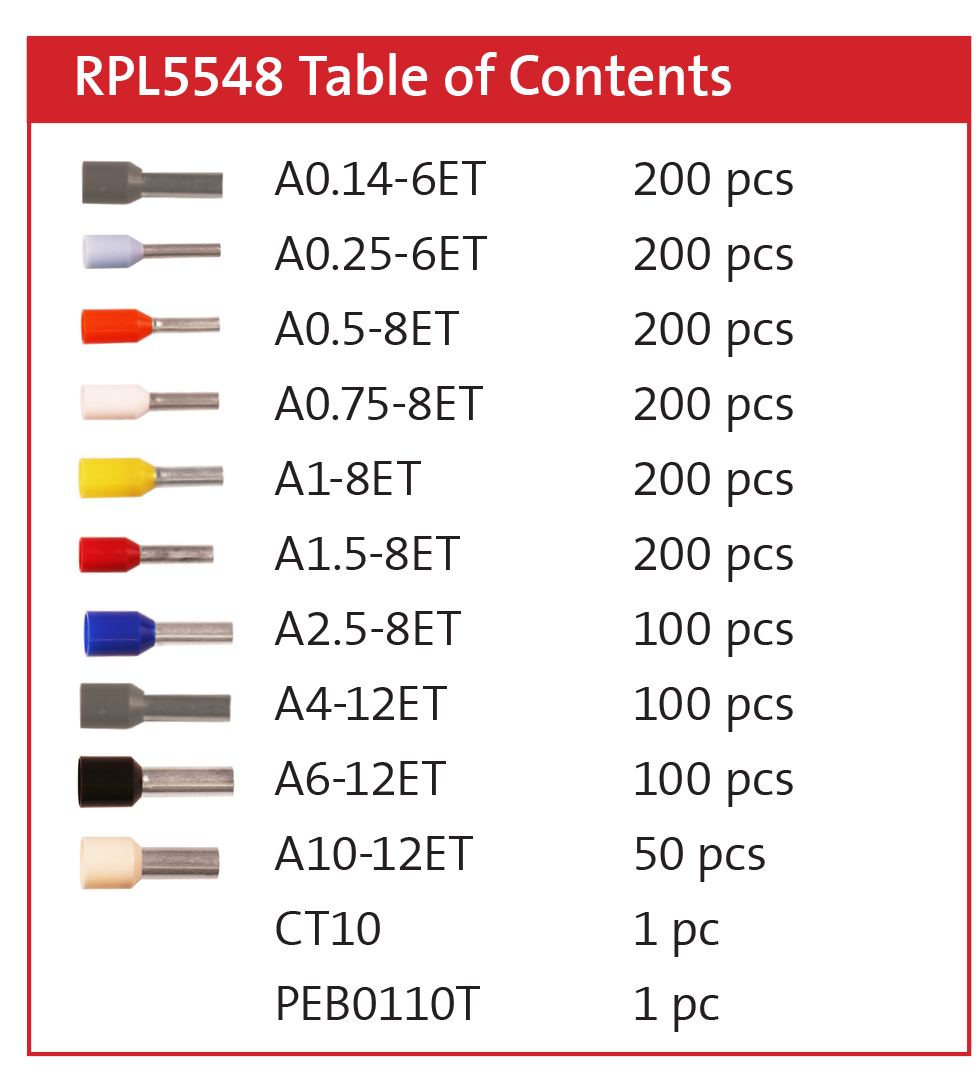 FREE Technical Advisory Service
E-Tech Components UK Ltd maintains a FREE technical advisory service.
Contact us for enquiries concerning this and all other products: +44 (0) 1744 762 929