Prysmian Cable Gland Selection Charts
THE PRYSMIAN GROUP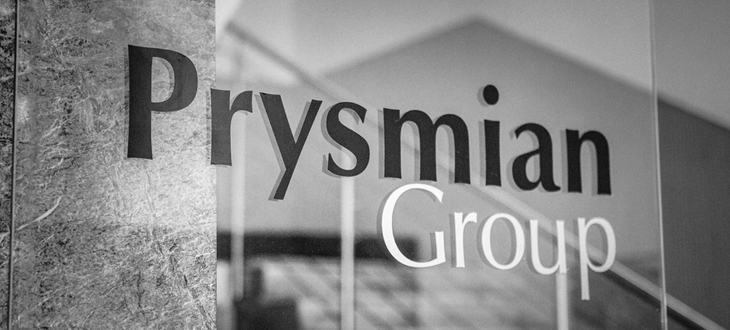 The Prysmian Group is a multinational corporation that manufactures electric power transmission and telecommunications cables and systems. The company is world leader in the energy and telecom cables and systems industry.
Cable Gland Selection Charts
Prysmian offers a comprehensive, cutting-edge and continually evolving product portfolio that caters for today's ever-increasing and diverse market demands. You can explore that portfolio here: Complete Guide of The Prysmian Group's range of products.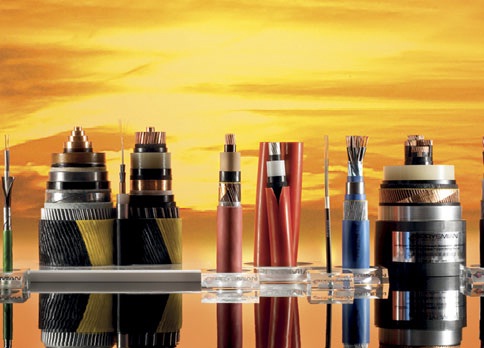 This comprehensive portfolio includes Cable Glands & Cable Gland Kits suitable for industrial and hazardous areas and purposes.
However, in a mass portfolio like that, it might seem impossible to select the perfect gland to suit the varied areas, requirements and conditions that the gland will encounter. Therefore, the purpose of this article is to assist you in finding the most suitable gland for your needs.
CABLE GLANDS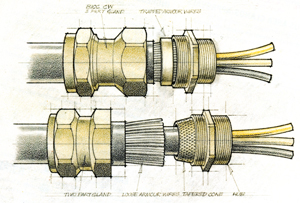 A Cable Gland is a device which attaches and secures the end of an electrical cable to the equipment. Cable glands may be used on all types of electrical power, control, instrumentation, data and telecommunications cables. The purpose of a cable gland is to seal the cable and retain it in the electrical equipment that it is attached to.
A correctly selected and installed cable gland will attach and secure the end of a cable to an enclosure/ equipment providing for mechanical support and earth continuity. Additionally, it will ensure that the ingress protection rating of the enclosures is maintained, keeping out dust and moisture while simultaneously preventing the cable from being pulled out of the equipment and from being twisted whilst connected to equipment. In hazardous areas, they also prevent the migrations of gases and control/ contain explosions.
To ensure that you choose the most suitable gland for your application consult the Cable Gland Selection Charts below:
CABLE GLAND SELECTION CHARTS
Two major cable gland categories can be found on our website:
1. Industrial Cable Glands & Cable Gland Kits
2. Hazardous Cable Glands & Cable Gland Kits

Suitable for a wide variety of installations and general purpose scenarios. They include cable glands and kits suitable for use with all types of armoured and unarmoured cables and all industrial locations (indoors, outdoors, wet areas and hi fault current locations).

Suitable for use in hazardous areas or adverse environments. They provide mechanical retention, strain relief and earth continuity for electrical cables at the entry of equipment enclosures. For use with any type of cable, with sealing systems designed to keep out the elements and maintain the equipment's hazardous location approvals.

(Click on image below to expand )
(Click on image below to expand ) 

A' Type – Seals onto outer sheath of unarmoured c

able only

'B' Type – Provides armour lock for cable armour only
'C' Type – Provides armour lock for cable armour and 

seals onto outer sheath of cable

'E' Type – Provides armour lock for cable armour and seals onto 

both inner bedding and outer sheath of sheath of cable

'W' Single wire armour – Steel & Aluminium (Note: AWA only for Single core cables & must use Aluminium Gland to prevent bi-metallic corrosion of armour wires)
'X' Braid wire armour – Copper & Steel
'Y' Aluminium strip armour
'Z' Double steel tape armour
You can download the Cable Gland Selection Charts in PDF format here:
Prysmian BICON Industrial Cable Gland Selection Chart
Prysmian BICON Hazardous Cable Gland Selection Chart
FREE Technical Advisory Service
E-Tech Components UK Ltd maintains a free technical advisory service.
Contact us for addition information: +44 (0) 1744 762 929