Support
Elpress Crimp Tool Repair & Crimp Tool Calibration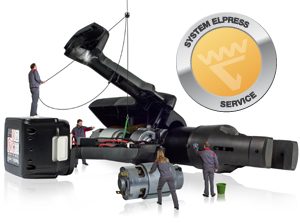 Our authorized Elpress service department maintains, repairs, checks, calibrates and certifies Elpress tools and power sources. After equipment has been overhauled by the service department a certificate is issued to verify the performance of the tool.
To ensure that your crimped connections maintain a high and even level of quality, regular checks of the crimping tools must be carried out. Maintenance procedures are facilitated by signing special preventive maintenance agreements, whereby we call in your tools in accordance with the agreement and return them, checked and certified.
E-Tech can offer a full repair and calibration service for all mechanical and hydraulic crimp tools. Crimp tools are repaired and calibrated to the Manufacturers guidelines and in accordance with BS7609 and BS7727.

We are an authorized Elpress Service Centre
If you suspect damage or a fault in your Elpress equipment, please contact our service department immediately for checking of necessary repair, tel: +44 (0)1744 762 929
To return tools/ products to us for: Service, Repair, Calibration, Warranty.
Click here to use the – RETURN FORM and attach it with the tool / product.
Preventative Maintenance Agreement
Elpress Service offer a flexible solution for enhanced security, with rapid service and high availability: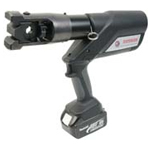 • Planned and preventive maintenance guarantees better performance for your equipment.
• Regular service intervals minimise the risk of unforeseen stoppages by indicating any safety or functional defects and by recommending measures to avoid such problems.
• Regular service intervals are normally implemented every 12 months at a fixed price.
• The price is based on the service level solution and tool equipment.
• A certificate is issued after the equipment has complied with calibration requirements.
Elpress Service agreements are arranged per product, tool and service level:
Elpress Basic: Preventive maintenance, calibration with certification.
Elpress Advance: Includes Elpress Basic + corrective maintenance.