A Crimping System is No Stronger than its Weakest Link
An upopular truth in the Electrical Installation world, is that to achieve the best Crimping result possible and to conform to British Standards for Crimping (BS7609, BS7727) and International Standards (IEC61238:1), all the tools, components, solution and products used when Crimping should be part of a System. And that is because…
A Chain Crimping System is no stronger than its weakest link
This famous quote is the answer to why all test requirements have one overall goal for Compression Lugs and Connectors. That is to make the best out of the conductor, in terms of conductivity and mechanical strength. This sums up all of the standards' requirements for crimping. In other words, Crimping Standards (BS7609 &BS7727), Regulations and Testing focus on eliminating the possibility of a Crimping Connection being the weakest link in any electrical application.
(Original Post by Sven Behring, Product Manager at Elpress: https://www.linkedin.com/pulse/system-thinking-crimp-connection-sven-behring/)
What is considered a Tested Crimping Solution?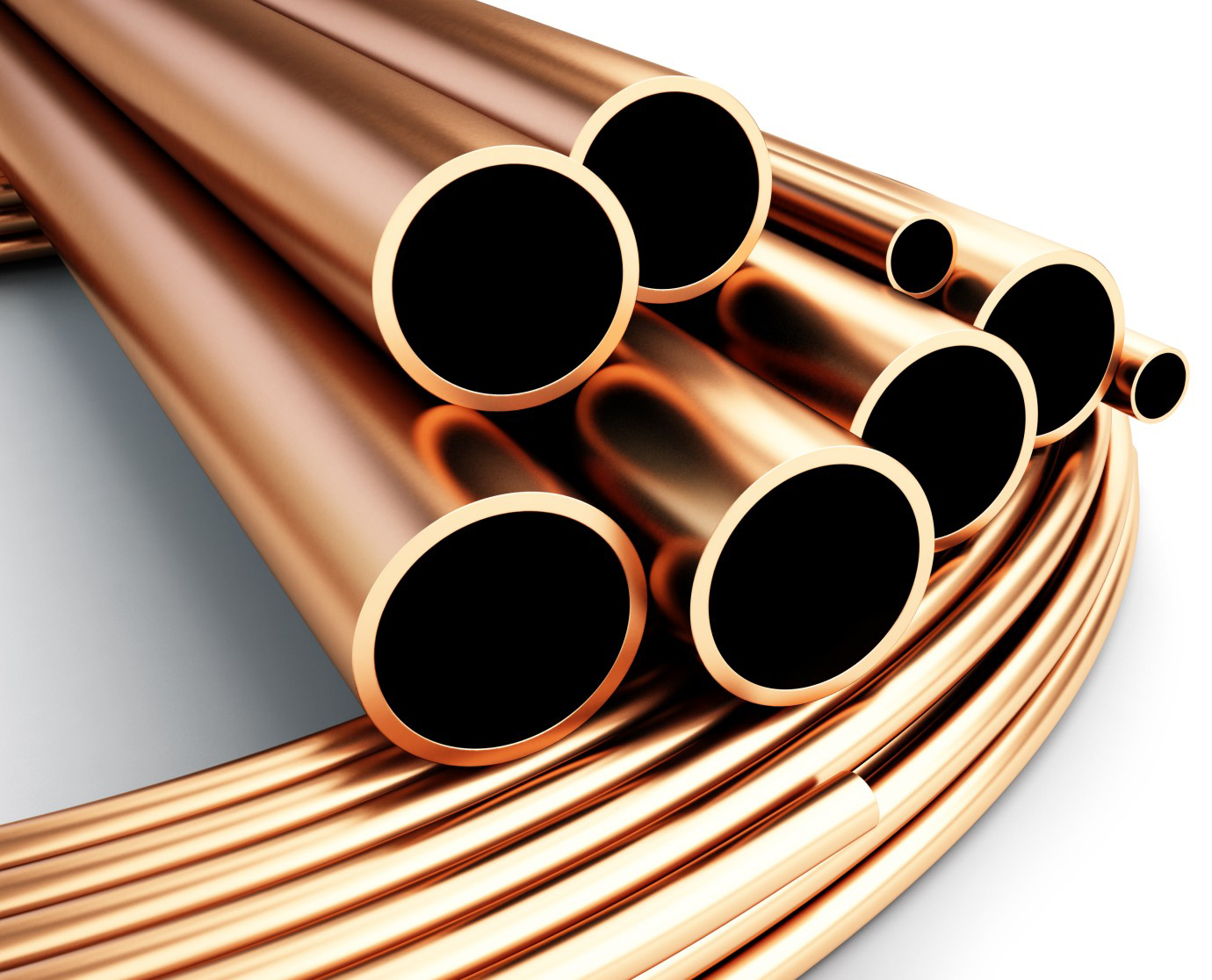 The challenge lies in knowing which System is properly tested and validated by an approved authority. Many crimping products and components have been in the market for decades but Are they up-to-date with the current regulations? Haven't requirements, usage and environmental conditions changed over the years?
And the answer is obviously yes, they have changed. Even if changes are not rapid or happening simultaneously for Electrical Installations in different markets and application segments, it doesn't mean that the application of developments/ improvements shouldn't be happening everywhere. Health and Safety regulations are different from country to country, but the dangers hidden behind Bad Crimping are the same.
Over decades the usage of Class 2 – Stranded Conductors has decreased. At the same time the nominal conductor sizes used together with Crimping Solutions have increased. Class 5 Conductors, according to IEC 60228, are more common today and 240, 300 and 400 mm² nominal dimensions are no longer "huge sizes", but more as standard ones. This development happened over decades and is linked with the updated IEC Standards and Industry Norms.
What is the challenge today?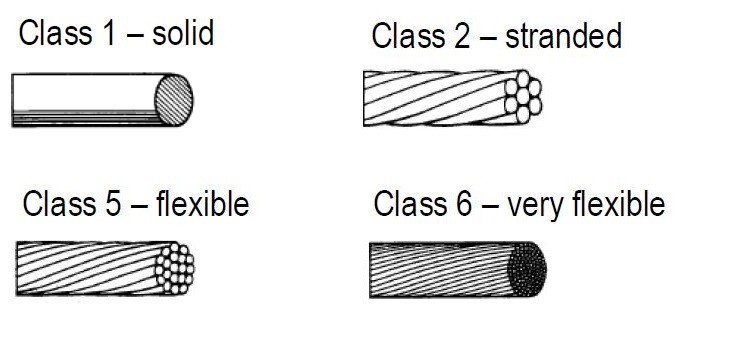 To answer this question, we need to take a look at the difficulties a crimped solution is facing in terms of electrical contact (conductivity) and tensile strength.
Crimping Solid Conductors (Class 1) is simpler, as the conductor doesn't contain single wires with air gaps between them. On the other hand, Flexible (and Highly-flexible) Conductors are manufactured as a bundle of wires combined together. To address the different physical sizes allowed within the IEC 60228 Conductor Classes, the crimping tool system's design needs to deal with this challenge.
Critical in a crimping connection is to compress all single wires in a flexible conductor in order to achieve electrical conductivity and mechanical strength. The compression is traditionally performed with crimping tools, designed for a permanent deformation of a metal sleeve around an electrical conductor to establish a reliable and permanent connection. These shapes can be categorized as hexagonal and indent shapes. (other shapes exist as well, but are not as common)
To achieve a good compression result for bigger sizes, hexagonal and indent crimping's design makes them pretty "aggressive" to the cable – i.e. deep indents and high compression hexagonal shapes.
The optimal solution is not one or the other but a combination!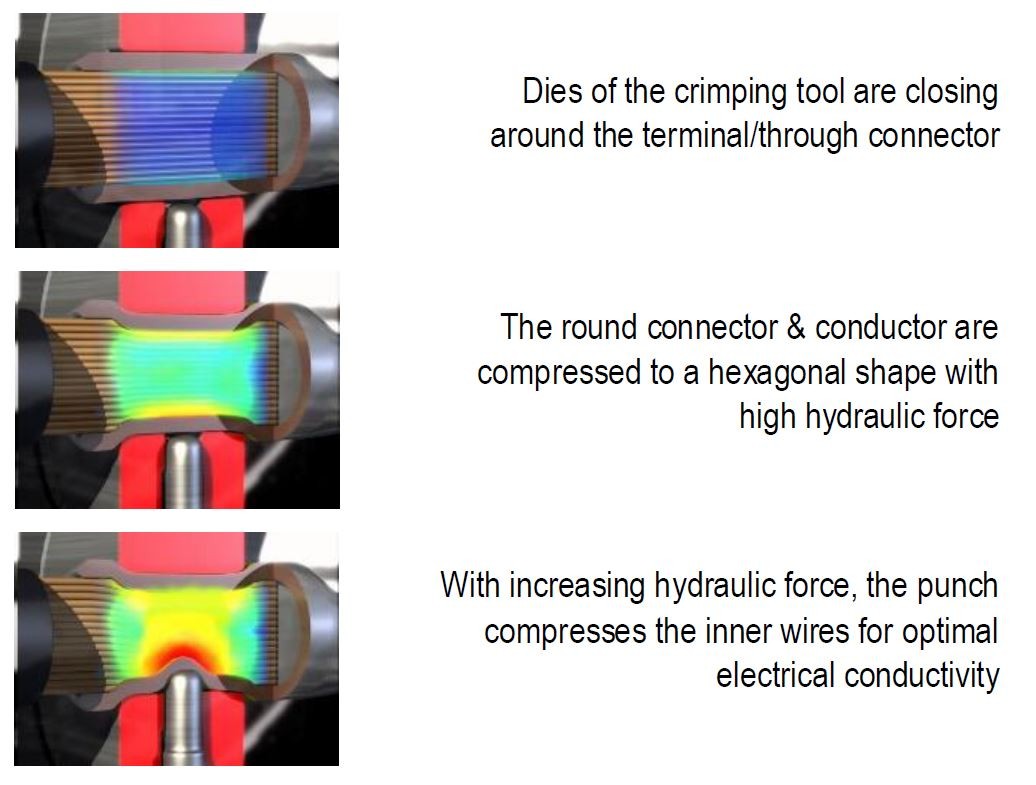 Where traditional crimping systems aggressively compress the connections more than required, the DUAL Crimp protects the outer wires from unnecessary stress during the crimping process and creates a reliable connection with the indent crimp.
Combining the advantages of hexagonal and indent crimping, you can tackle today's challenges with one easy-to-use crimping tool.
When combined with Elpress KRF/KSF terminals and through connectors, the DUAL crimp gives a tested and approved connection.
crimping products, components
Summary
The analysis of different hexagonal crimping techniques has shown that the DUAL System is one of the most reliable solutions for stranded, flexible and very flexible conductors, due to the combination of the aforementioned two crimping methods.
Traditional products and crimping techniques have been applied and followed like the Bible in the past. However, this happened only because the applications and knowledge were different. Due to the increased nominal conductor sizes and flexible conductor usage, the conditions are differen. Thus, crimping tool systems approved decades ago and have been applied and used ever since, need to be reviewed.
Finally, to achieve the best crimping result possible, all components of a Crimping System should be from the same manufacturer. Elpress Crimp Terminals & Connectors must be installed using the correct Elpress Tooling System to conform to British Standards for Crimping (BS7609, BS7727) and International Standards (IEC61238:1). The use of non-Elpress will result in a product which doesn't conform to those standards. E-Tech Components can't accept any liability for failures resulting from the combination of non-Elpress Tools (or Terminals) with an Elpress Terminal (or Tool).
Do you want to know more?
A series of webinars are available at the Elpress Website – including more details about DUAL crimping.
FREE Technical Advisory Service
E-Tech Components UK Ltd maintains a free technical advisory service.
Contact us about any questions, enquiries or requests you may have: +44 (0) 1744 762 929
Follow link for more Blog Posts on: Crimping, Tooling, Standards & Regulations.
(Original Post by Sven Behring, Product Manager at Elpress: https://www.linkedin.com/pulse/system-thinking-crimp-connection-sven-behring/)