Nexans Euromold 775S1 Equipment Bushing
Product overview
Nexans Euromold 775S1 Equipment Bushing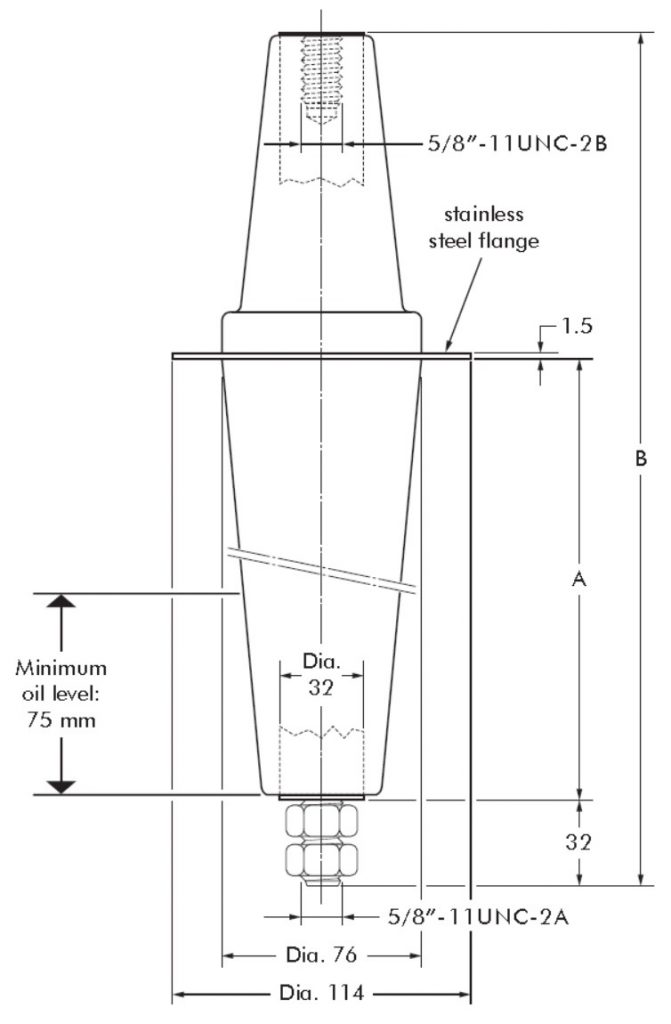 Nexans Euromold 775S1 Equipment Bushing for use in equipment insulated with oil fluid, typically for transformers, switchgear, capacitors that are specified to terminate and connect medium/high voltage cables in the following voltage classes:
6/10 (12kV)
6.35/11 (12kV)
8.7/15 (17.5kV)
12/20 (24kV)
12.7/22 (24kV)
18/30 (36kV)
Technical Characteristics
Each bushing is tested for AC withstand and partial discharge prior to leaving the factory.
The  equipment bushing is a moulded epoxy insulated part in accordance with ANSI/ IEEE 386 std (5/8″ threading system).
Specification & Design
To order the equipment bushing, specify the type:
Euromold Equipment
Bushing Type
Voltage
Um
Current
Ir
Dimensions
A x B (mm)
775S1
36 kV
1250 Amps
75 x 235
Nexans Euromold Fixings for Bushings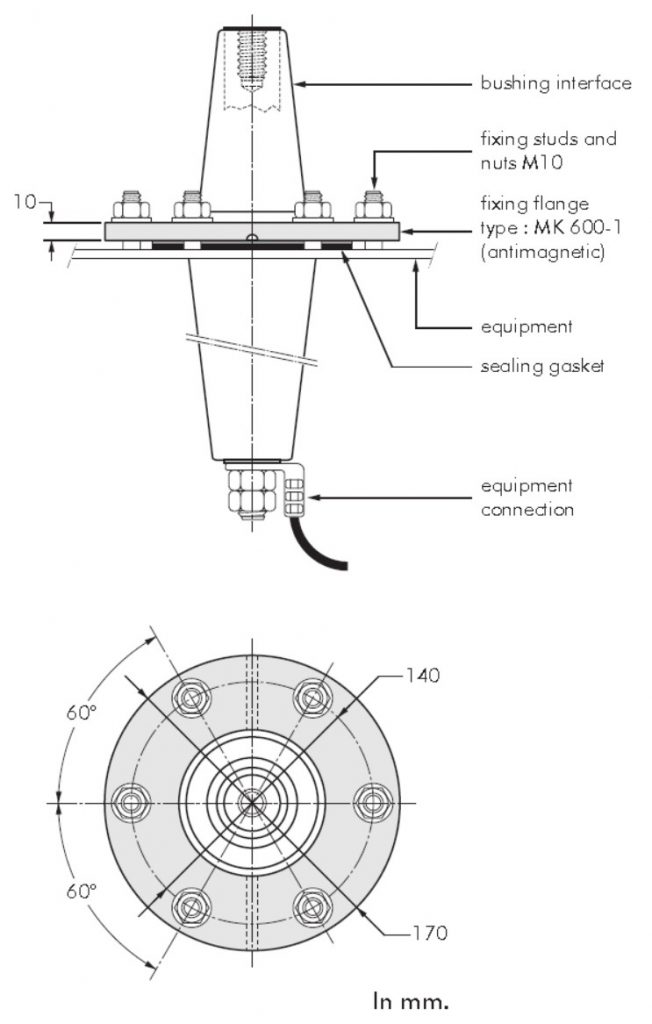 For additional General and Technical Information on Nexans Euromold 775S1 Equipment Bushings, download PDF File or check the Design Image above.
FREE Technical Advisory Service
E-Tech Components UK Ltd maintains a free technical advisory service.
Contact us for enquiries concerning this and all other products: +44 (0) 1744 762 929
Find out more about our products or becoming a supplier