Spit Fixings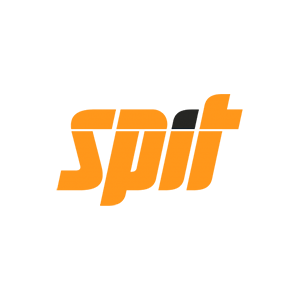 SPIT Fixings is part of the American ITW (Illinois Tool Works) Group since 1986, and more specifically is one of the most prominent brands of ITW Construction Products' segment. Spit products and solutions therefore enjoy the support of the group's Technology Centre in terms of R & D and a global vision of the evolution of markets and manufacturing technologies. itw construction catalogue
ITW allows SPIT Fixings to strengthen its international presence, through its subsidiaries, markets and commercial delegations in most of the countries of the world. E-Tech are a specialised distributor for ITW Construction Products and Solutions in the UK.


SPIT Fixings' knowledge and expertise  fastening solutions spreads throughout all building trades: structural work (roofing, external insulation, masonry, cladding) and second fixings (plasterboard partitions, nailing electrician, light fixtures, railing, curtain wall, finishing nailing). Complete range of fastening systems:
Multi-material nailing: a range of products that adapt to all types of materials (concrete, steel, and wood).

Fixings: resins and mechanical fixings (heavy and light duty). Most of our anchors benefit from product certification.

Portable: speed, efficiency, comfort and safety for all screwing, drilling, fixing and demolition work.

Diamond: known for its performance and accuracy in heavy drilling.

Screw/connector, electrician's collar, automated nailing

i-Expert calculation software, specially developed for the dimensioning of fixings and answering all on site problems.
 Spit Fixings – ITW Construction Products
SPIT Fixings PASLODE is part of the American ITW (Illinois Tool Works) Group since 1986, and more specifically is one of the most prominent brands of ITW Construction Products' segment. ITW is one of the world's leading diversified manufacturers of specialised industrial equipment, consumables, and related service businesses, while ITW Construction Products is one of seven major divisions of the ITW family, innovating, designing and manufacturing advanced industrial technology. They are a leading manufacturer of Fixing, Fastening & Drilling Systems for wood, steel and concrete applications. E-Tech are a specialised distributor for ITW Construction Products and Solutions in the UK.

itw construction catalogue
| | |
| --- | --- |
| Spit Fixings- Mechanical & Electrical Catalogue | |
Spit Fixings Product Categories