Lagercrantz Group executives visit E-Tech Components' new premises!
E-Tech Components, a leading specialist distributor of Power Cable Accessories and Part of Lagercrantz Group, recently welcomed senior executives from the parent company to view their new premises in Widnes, United Kingdom (UK). The visit comes after the ongoing steady growth that E-Tech is achieving and in order to discuss their future plans and strategy.
During their visit, the Lagercrantz Group's heads (Jörgen Wigh – CEO Lagercrantz Group, Lars-Ola Lundkvist – Vice President at Lagercrantz Group AB, Fredrik Siwmark – Incoming Head of International Division Lagercrantz Group, Russell Stuart – CEO Lagercrantz UK) toured the new warehouse and office facilities and attended meetings with key suppliers and customers of E-Tech Components. They were impressed by E-Tech's strong performance in the past year, their quick transition to the new location and commitment to the group's values and vision of offering value-creating technical and innovative solutions.

---
E-Tech Components
E-Tech Components offer an extensive range of high quality LV and MV Cable Accessories from world leading manufacturers for both both Industrial and Hazardous Area applications in the UK and Worldwide. Here are a few of the most prominent brands that they stock, supply and specify:
E-Tech are active across diverse markets in the Electrical Industry including Renewable Energy, Solar & Wind, Rail & Traction, Oil & Gas, Nuclear Power Plants, Major Construction Projects with specific expertise in Data Centres. The new state-of-the-art premises offer expanded capacity for additional stock and houses both warehouse and office under one roof, for increased efficiency, productivity and interdepartmental communication.
---
Lagercrantz Group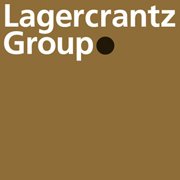 Lagercrantz Group is a leading technology group that provides value-creating technical products and solutions to corporate customers across expansive niches. The group has a global presence, with operations in Europe, Asia, and North America, and a strong focus on innovation and sustainability. E-Tech Components, acquired by the Group in 2017, opened up the UK market for them as an existing well-established player.
---
Testimonials
Jörgen Wigh, CEO of Lagercrantz Group, was glad to see the progress E-Tech Components has made in the past year and seemed sure that moving to the new premises will be a milestone for many more successful years to come.
Chris Montgomerry, MD of E-Tech Components UK Ltd, thanked Lagercrantz for their continuous support and guidance and highlighted that E-Tech's growth in the past years is highly related to that. He also stated that the appointment of Fredrik Siwmark Head of International Division Lagercrantz Group and Russell Stuart, as CEO of Lagercrantz UK, are two great additions and will be another arrow in both the Group's and E-Tech's quiver.
Paul Forester, Operations Director E-Tech Components UK Ltd, was excited to have the Group's executives visiting and is looking forward to working closely with the new additions. He mentioned that the company's success is a testament to the hard work of everyone at E-Tech and was adamant that "the future is going to be even brighter as E-Tech continues to expand, evolve and grow within the Lagercrantz Group".