Prysmian BICON ZHMPJ & ZHMB Afumex LSOH Cable Joints (LV)
Product overview
Prysmian BICON ZHMPJ & ZHMB



Prysmian BICON ZHMPJ & ZHMB Afumex LSOH Cable Joints (LV) are suitable for use with all Afumex, LSOH and LSF cables.
Part Numbers: ZHMPJ2, ZHMPJ3, ZHMPJ4, ZHMPJ5, ZHMPJ6, ZHMPJ7, ZHMPJ8, ZHMB1, ZHMB2
We offer a wide range of non-halogenated Afumex cable accessories for fire hazard applications.

The joint shell material is a fire retardant, rigid thermo setting glass reinforced phenolic which is secured by steel clips.
Prysmian BICON Cable Joints
For many years, BICON has been in the forefront of jointing technology, from designs using bituminous filling compounds, to the development of the highly successful BICAST acrylic resin jointing system.
Most recently, we have supplemented these ranges with heat shrink and pre-moulded products (BIMOLD). We can now offer a unique package to satisfy all requirements.
All four systems are available at voltages up to or above 33 kV and, depending on application, each may offer benefits over the others.
For instance, termination of high voltage polymeric cables requiring the facility to disconnect or add in additional cables at a later stage, means that BIMOLD is the logical choice. Likewise, BICAST provides a fast, comprehensive jointing method with a versatile range covering low and high voltage and all cable types.
Download PDF file for Afumex LSOH Cable Joints – ZHMPJ & ZHMB Series Joint Features & Benefits and Selection Information.
*Technical Data subject to change without notice.
FREE Technical Advisory Service
E-Tech Components UK Ltd maintains a free technical advisory service.
Contact us for enquiries concerning this and all other products: +44 (0) 1744 762 929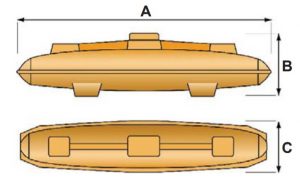 STRAIGHT JOINT - SHELL DIMENSIONS
| | | | |
| --- | --- | --- | --- |
| Joint Reference | A (mm) | B (mm) | C (mm) |
| ZHMPJ2 | 300 | 85 | 70 |
| ZHMPJ3 | 405 | 100 | 80 |
| ZHMPJ4 | 430 | 110 | 90 |
| ZHMPJ5 | 560 | 160 | 130 |
| ZHMPJ6 | 740 | 180 | 145 |
| ZHMPJ7 | 870 | 190 | 145 |
| ZHMPJ8 | 1015 | 205 | 180 |
600/1000V AFUMEX STRAIGHT JOINTS
Nominal Conductor
Cross Section
Two Core
Three Core
Four Core
Connector Ref.
4 mm2

ZHMPJ2

ZHMPJ2

ZHMPJ2

BE-YS

6 mm2

ZHMPJ2

ZHMPJ2

ZHMPJ2

BT6CS

10 mm2

ZHMPJ2

ZHMPJ2

ZHMPJ2

BT10CS

16 mm2

ZHMPJ2

ZHMPJ3

ZHMPJ3

BT16CS

25 mm2

ZHMPJ2

ZHMPJ3

ZHMPJ4

BT25CS

35 mm2

ZHMPJ3

ZHMPJ4

ZHMPJ4

BT35CS

50 mm2

ZHMPJ3

ZHMPJ5

ZHMPJ5

BT50CS

70 mm2

ZHMPJ4

ZHMPJ5

ZHMPJ5

BT70CS

95 mm2

ZHMPJ4

ZHMPJ5

ZHMPJ5

BT95CS

120 mm2

ZHMPJ5

ZHMPJ6

ZHMPJ6

BT120CS

150 mm2

ZHMPJ5

ZHMPJ6

ZHMPJ6

BT150CS

185 mm2

ZHMPJ5

ZHMPJ6

ZHMPJ6

BT185CS

240 mm2

ZHMPJ6

ZHMPJ7

ZHMPJ7

BT240CS

300 mm2

ZHMPJ6

ZHMPJ7

ZHMPJ7

BT300CS

400 mm2

-

 

ZHMPJ8

BT400CS
---
---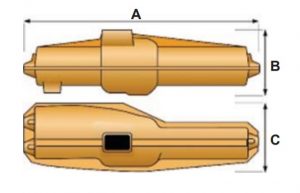 BRANCH JOINT - SHELL DIMENSIONS
| | | | |
| --- | --- | --- | --- |
| Joint Reference | A (mm) | B (mm) | C (mm) |
| ZHMB1 | 420 | 150 | 150 |
| ZHMB2 | 520 | 195 | 180 |
600/1000V AFUMEX BRANCH JOINTS
Nominal Conductor
Cross Section
Two Core
Three Core
Four Core
10 mm2

ZHMB1

ZHMB1

ZHMB1

16 mm2

ZHMB1

ZHMB1

ZHMB2

25 mm2

ZHMB1

ZHMB1

ZHMB2

35 mm2

ZHMB1

ZHMB2

ZHMB2

50 mm2

ZHMB2

ZHMB2

ZHMB2
Find out more about our products or becoming a supplier