Last week has been momentous for our supplier Silver Fox. Their team has been working hard for the past 7 years and they are now ready to present to the rest of the world their innovative new solution, the Silver Fox Ladder Heatshrink!!!
Silver Fox Ladder Heatshrink
Like others within the range, the Legend Ladder Heatshrink manufactured to offer a consistently high-grade heatshrink solution. Legend™ Premium is offered in a 3:1 shrink ratio, meaning that each size covers a wider range of cable diameters. Specially designed to have a lower shrink temperature, which in turn saves time when shrinking onto the cable.
The final printed label has successfully passed all tests for High/Low Temperature, Salt Mist Spray according to Lloyds Register Type Approval System. Although not designed as an external label, it has also successfully passed all tests for 3000 hours accelerated UV ageing.
Legend™ LSZH Heatshrink is available in a 2:1 ratio and independently tested according to both BS EN45545-2 and UL224.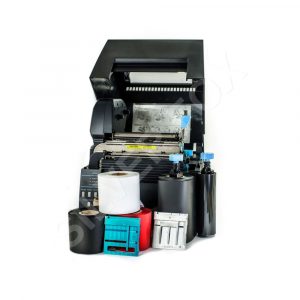 Silver Fox Ladder Heatshrink can also be printed via Fox-in-a-Box®. Still with Silver Fox unique One Software, One Printer and One Ribbon for all of their thermal label range.
Silver Fox CEO, Nick Michaelson, commented: "Getting our new machine to work the way we wanted and create this fantastic product has been a real challenge at every stage! Finally, we achieved this milestone, which is now the only ladder heatshrink by a UK-owned company!"