SACS Tool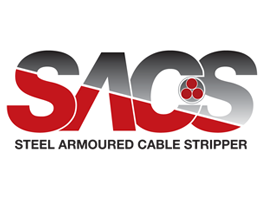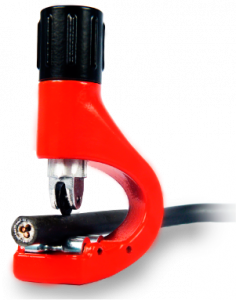 The SACS Tool (Steel Wire Armoured Cable Stripper) is a revolutionary new tool that can be used on all concentric type cables, copper pipe and plastic conduit. It will cut both circumferentially and longitudinally with less effort and more accurately than present methods. Its compact and ergonomic design enables the user to terminate cables easier in confined spaces and far more safely. Made from light weight aluminium and precision engineered steel parts this tool is built to withstand repeated usage. Use SACS Tool (Steel Armoured Cable Stripper) to quickly, safely, and accurately strip both armoured and non armoured cables.
SACS Tool – Steel Wire Armoured (SWA) Cable Stripping Tool is manufactured by Dimart Ltd, an independent, family-managed company based in Birmingham. It was registered in November 2008, after 2 years of designing, developing and perfecting the tool.


The Inventor of the SACS Tool cable stripper and M.D of Dimart is an electrician with 30 years experience, who understands and appreciates the problems associated with "glanding off" an SWA cable using hacksaw and utility knife. Approximately 95% of the components for the SACS tool cable stripper are bespoke and sourced from within the UK, from companies that are ISO 9001:2008 accredited. Dimart's aim was to produce a tool that is of the highest quality, robust and a "must-have" for anyone that works on SWA cables.
SACS Tool Product Categories: